Find Your Bracelet Size
Aug 19, 2022 by Vessful
Not sure of your bracelet size? We'll help. By reading this page, you will know how to measure and select the size of the bracelet, so that you can wear it comfortably.
To choose the right size of your bracelet just measure your wrist and choose the size of the bracelet below:

Measure Your Wrist for Bracelet Size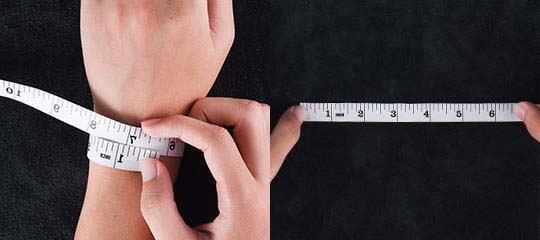 STEP 1: Measure your wrist with a flexible tape measurements or a strip of paper just below the wrist bone, where you would normally wear the bracelet.
STEP 2: If you are using a plain strip of paper, mark your size with a pen or pencil then use a ruler to measure the length. That would be your wrist size.
STEP 3: To find your bracelet size, refer to the appropriate measurements in below bracelet chart.
Measure Your Wrist for Bangle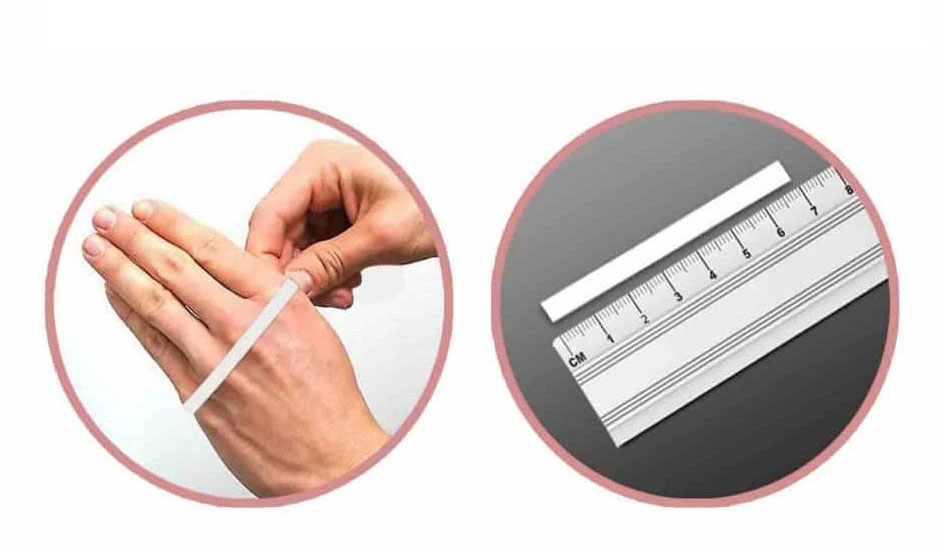 STEP 1: Bring your thumb and little fingers together.
STEP 2: Measure the circumference of your hand at the widest point using tape or thread.

STEP 3: Then measure that with a ruler. You will get the circumference of your bangle and compare with the measurement chart.
Tip: Do you want a snug or loose fit? Well, that really will vary between each individual. If you are buying a delicate bracelet with a thin chain, we suggest doing a snug fit. Most other bracelets should have a comfort fit except when buying large or thick cuffs or bangles. It's best to buy large bracelets with a loose fit so you don't feel like you are suffocating your wrist.
| | |
| --- | --- |
| Fitting Style | Add inch(es) to wrist size |
| Snug Fit | Add 1/4" to 1/2" |
| Comfort Fit | Add 3/4" to 1" |
| Loose Fit | Add 1 1/4" |